Riad Aliya offers tours in Medina, between palaces, souks and gardens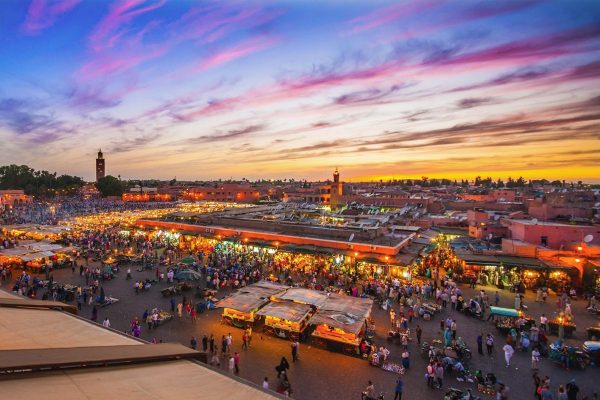 JAMAA EL FNA
Jemaa el Fna, considered vital and characteristic center of the city, is a square in Marrakech, around which develops the Medina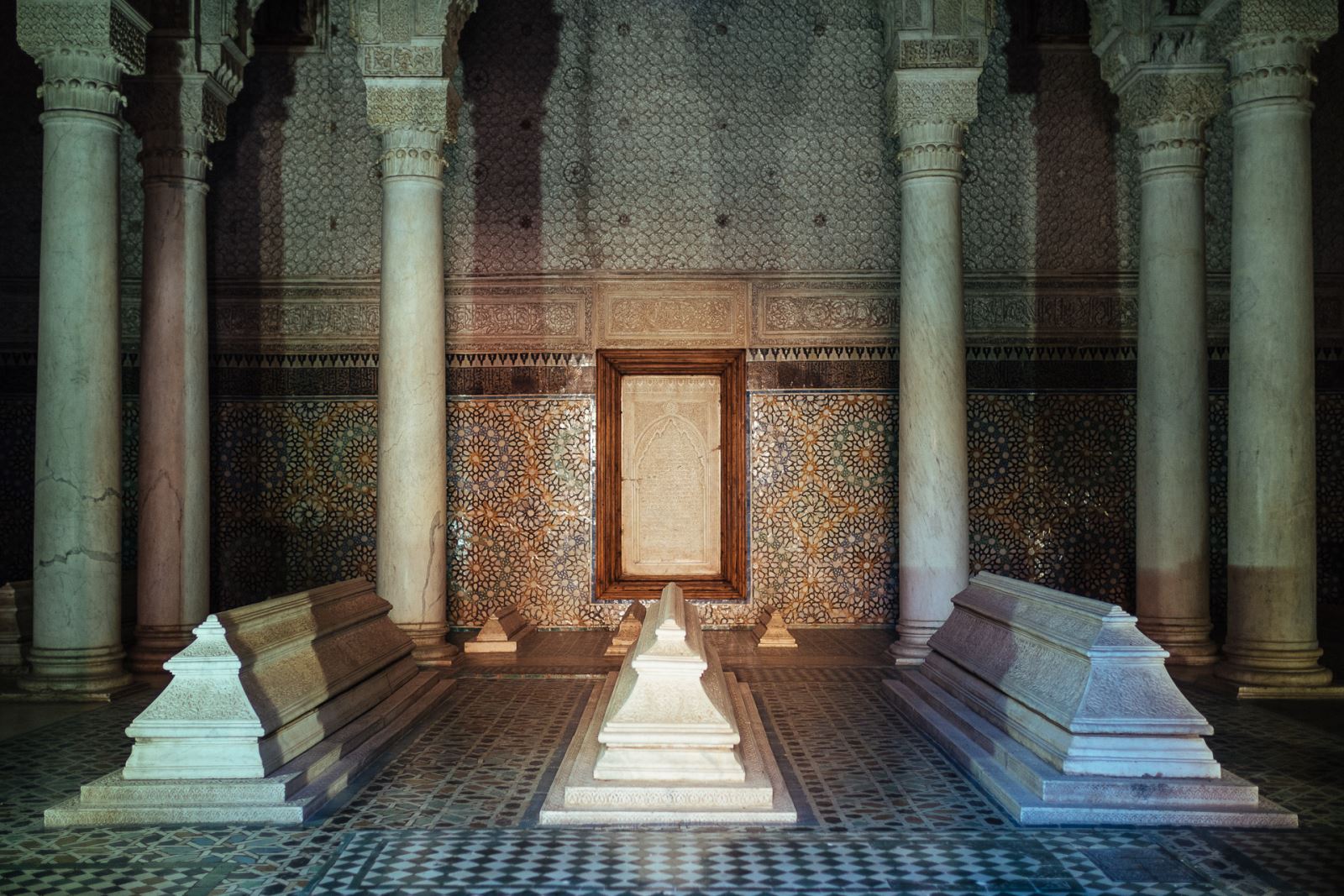 TOMBE SA'DIANE
The Saadian Tombs (Kasbah street) is the mausoleum of the dynasty Sa'diana and they're one of the major tourist attractions of Marrakech, thanks to the beauty of their decorations
QUBBA ALMORAVIDE
The dome is located next to the Museum of Marrakesh and is located approximately 40 meters south of the mosque Ben Youssef. The interior of the dome is richly decorated with flowers design. Materials used for its construction are marble and cedar wood.
EL BAHIA PALACE
It's considered a masterpiece of traditional Moroccan architecture. The palace consists of about 150 rooms lavishly decorated in marble, beech and cedar and stucco zellige, and today it's open to visitors, and there are concerts of Arab-Andalusian music and art exhibitions.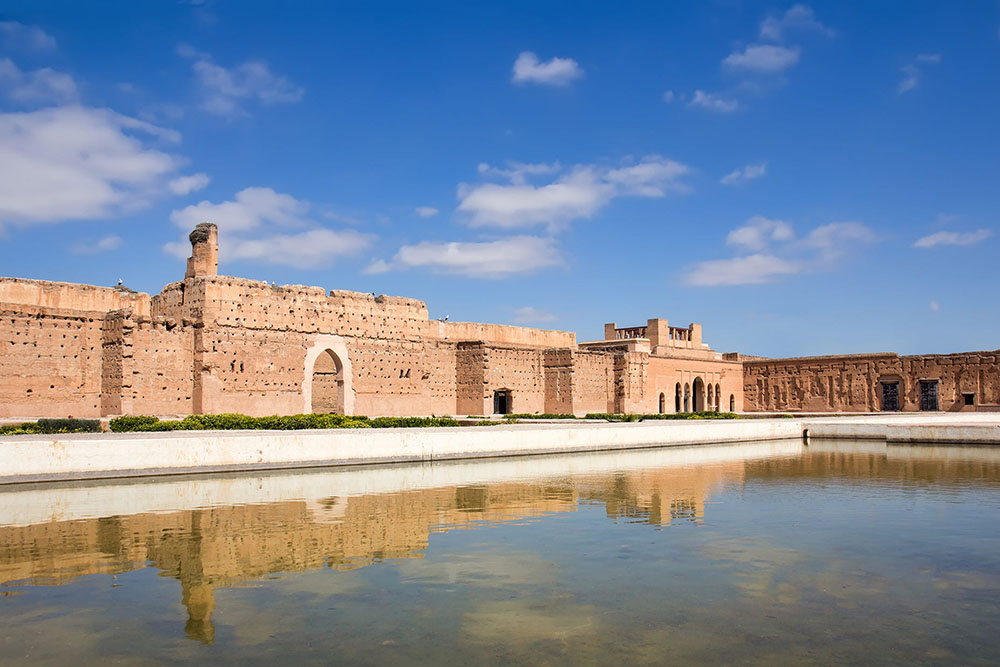 EL BADI PALACE
The original structure had about 360 rooms, a courtyard and a swimming pool, richly decorated with Italian marble and large quantities of gold, imported sub-Saharan Africa. In the lower floor there are four cells where the king kept his prisoners.
MAJORELLE GARDEN
it is a botanical garden where Jacques Majorelle created the blue Majorelle. It has a good story that also involves Yves Saint Lorent.
MEDINA AND ARTIGIANS
To the north of the square Jema'a al-Fnaa is busy souks: covered markets that are articulated on numerous alleys and squares, each of which is devoted to specific activities: sellers of leather, wool, iron, jewelers, dyers etc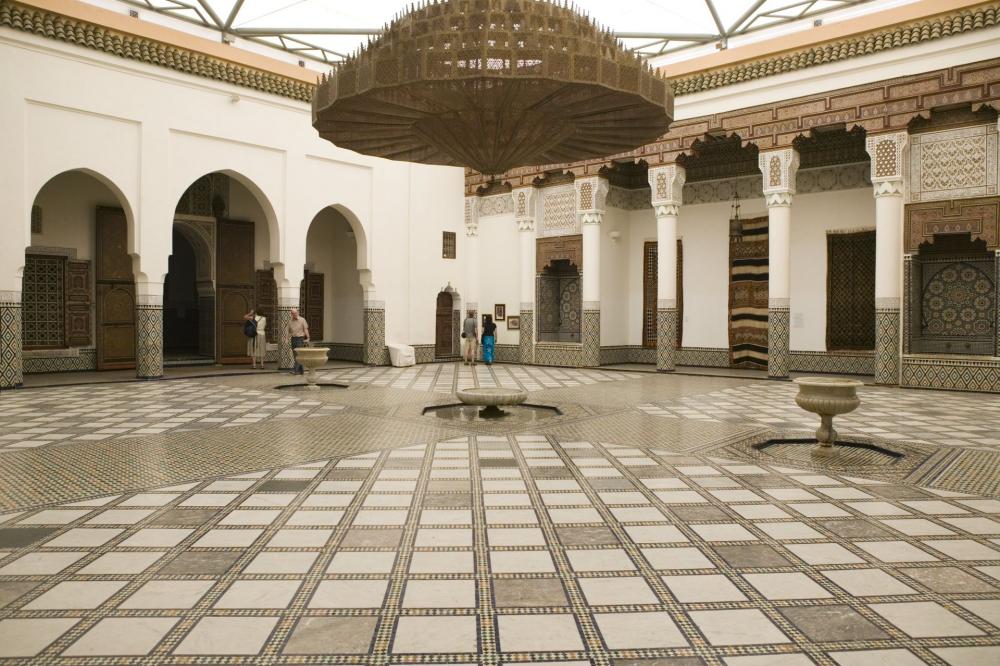 MARRAKECH MUSEUM
The Museum of Marrakech (the Ben Youssef square / Medina), is known as The Jewel of Marrakech and it is a wonderful property that alone is worth a visit.
They are hosted fine collections of crafts Berber, Jewish and Muslim, Islamic coins, ethnographic items, among which ceramics, archaeological and historical objects documents. In addition, the museum organizes exhibitions of contemporary art and traditional sculpture.
MADRASA BEN YOUSSEF
The Ben Youssef Madrasa was an Arab-Andalusian architecture Koranic school in Marrakech, Morocco. The madrasa center is the lovely courtyard in the middle of which is the large rectangular basin for ablutions. A rich stucco decoration covering all the walls.
MOSCHEA KUTUBIYYA
The Mosque of Kutubiyya is the main religious building in the city of Marrakesh; it is the oldest of Islam and became a model for all these religious buildings.
It consists of a large open courtyard in front of the prayer hall. The prayer hall is one of the largest Muslim West and can accommodate up to twenty thousand faithful.
MENARA GARDEN
The Menara gardens (Ain Mezouar) are a set of gardens located just away from Jamaa el Fna. It is a very peaceful place, popular with tourists, away from the bustle of the city.
With the medina and the Agdal Gardens, the Menara gardens have been declared by UNESCO as a world heritage site in 1985.